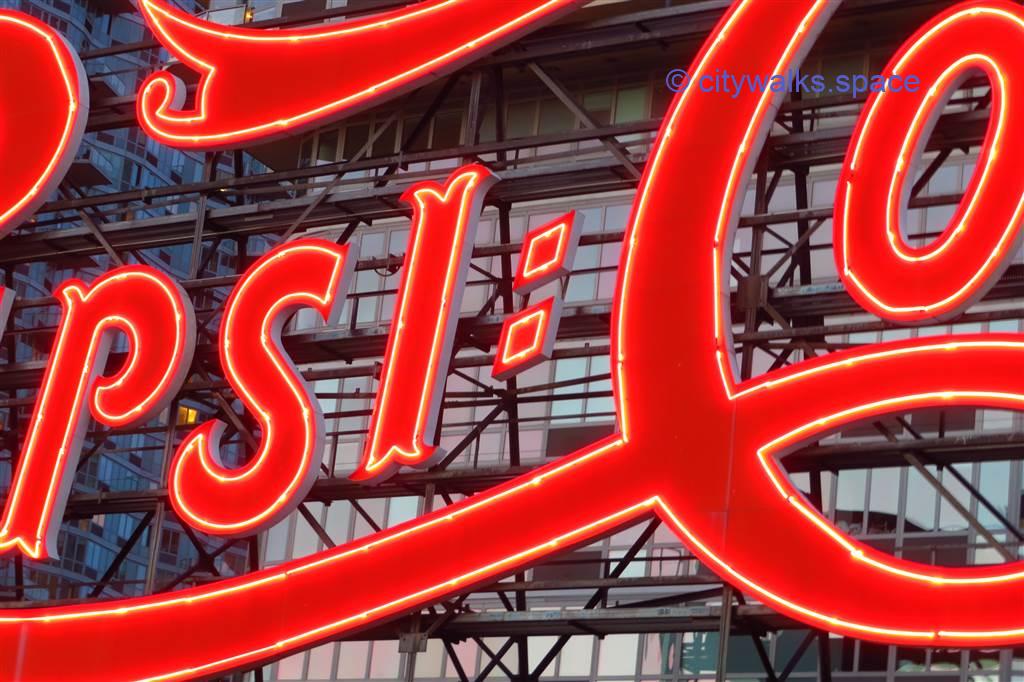 (Texte en français ci-dessous)
When you're in Midtown on the East River side, you can't miss seeing the Pepsi-Cola sign in front of you at Long Island City.
Originally it was further north in front of a bottling plant for the drink of the same name but when it closed in 1999, its fate remained uncertain until it was moved to its present location in 2009.
What you don't see, though, is the boardwalk that runs past it and goes from the Long Island City ferry stop to the one at Hunters Point South. In addition to being superbly developped with several unusual photo opportunities, games for children and a baseball area, it offers unique views of Manhattan.
That makes it an interesting outing project.
If you are coming from Manhattan, the best way to reach the Coca-Cola sign and walk along the boardwalk is to take a ferry from the stops along the East River, the closest being at East 34th Street. For the price of a metro ride, you will have the pleasure of being in the open air and on the river. Otherwise, take the metro, lines 7 or G.
Then, if you want to explore the surrounding area a little more, the MoMA PS1 is a few blocks away and offers very contemporary art exhibitions that will take you at least two hours to visit. The Culture Lab, closer to the sign, often offers free outdoor concerts in the evening.
External links:
---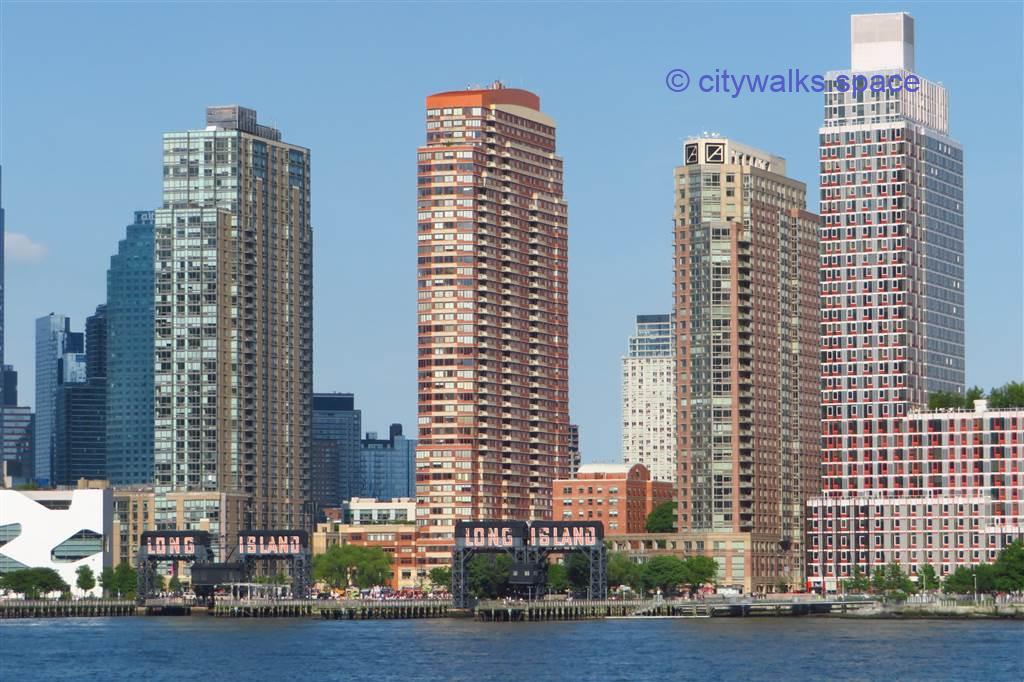 Quand vous êtes à Midtown côté East River, vous ne pouvez pas manquer de voir le signe Pepsi cola en face de vous dans le Queens au niveau de Long Island City.
A l'origine, il était plus au nord devant une usine d'embouteillage de la boisson du même nom mais quand elle ferma en 1999, son sort resta incertain jusqu'à ce qu'il soit déplacé à son endroit actuel en 2009.
Ce que vous ne voyez pas par contre, c'est la promenade qui passe devant lui et va de l'arrêt du ferry de Long Island City et celui de Hunters Point South. En plus d'être superbement aménagée avec plusieurs opportunités de photos insolites, des jeux pour enfants et une aire de base-ball, elle offre des vues uniques sur Manhattan.
Tout cela en fait donc un projet d'excursion intéressant.
Si vous venez de Manhattan, la meilleure façon de rejoindre le signe et de longer la promenade, c'est de prendre un ferry à partir des arrêts le long de East River, le plus proche étant celui de East 34th Street. Pour le prix d'un trajet en métro, vous aurez le plaisir d'être à l'air libre et sur la rivière. Sinon, prenez le métro, lignes 7 ou G.
Ensuite, si vous voulez explorer un peu plus les environs du signe, le MoMA PS1 est à quelques blocs et vous propose des expositions d'art très contemporain qui vous demanderons au moins deux heures de visite. Le Culture Lab, lui, plus près, offre souvent en soirée des concerts gratuits en plein air.
Liens externes: