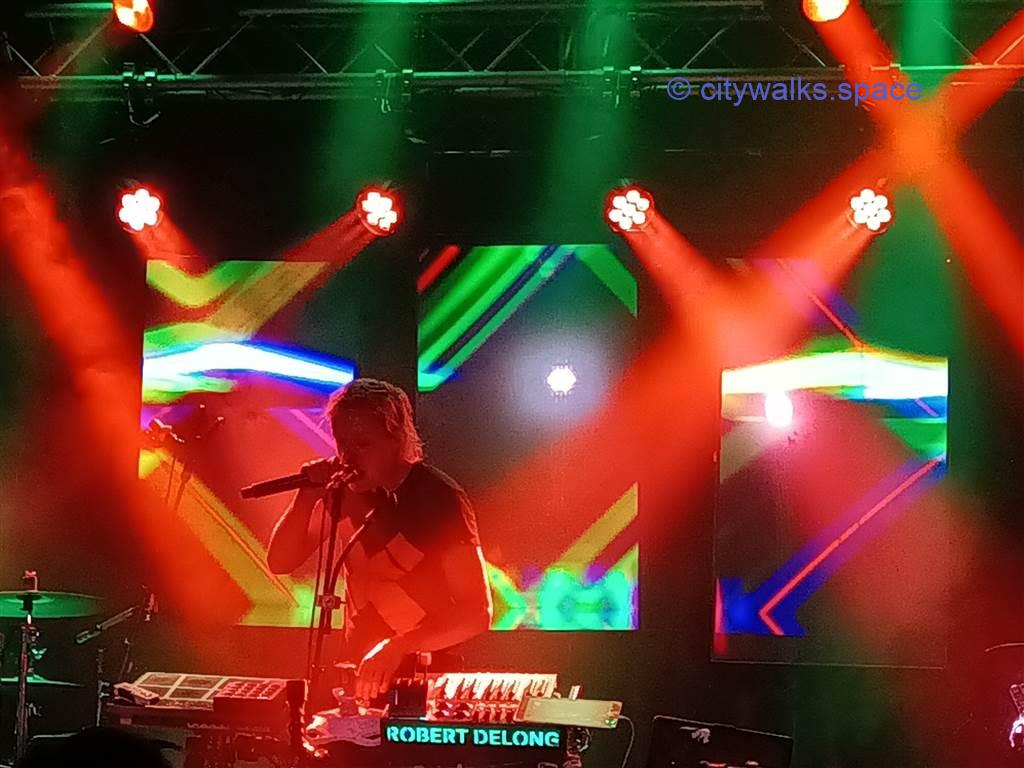 (texte en français ci-dessous)
Robert DeLong in concert is a ball of energy that moves from his drums to his keyboards, sings from microphone to microphone, interacts with the audience, changes the sound with joysticks and seems to never stop, all at the same time delivering danceable tracks mixing electro, house and pop.
He was in Boston on a rainy Wednesday night and it was probably not the best date of the week as the audience was small, but it was an audience of enthusiastic fans and that's what makes the place so appealing, in addition to an often interesting line up.
It is therefore a pity that the sound system was not up to par, the sound scrambled and the words often inaudible because of a volume that was too high or badly adjusted.
However, the venue remains one of my favorites because the concerts are at decent times, the prices are still reasonable and the ambiance always certain.
To go back to Robert DeLong, if you have the opportunity to see him and like his music (here is an example, aptly named "Don't wait for me, (I've got a restless mind"), don't hesitate, he is one of a kind.
Otherwise, to find other places to listen to music or to visit in and around Boston, go to Other Outings on the Boston.citywalks.space site.
---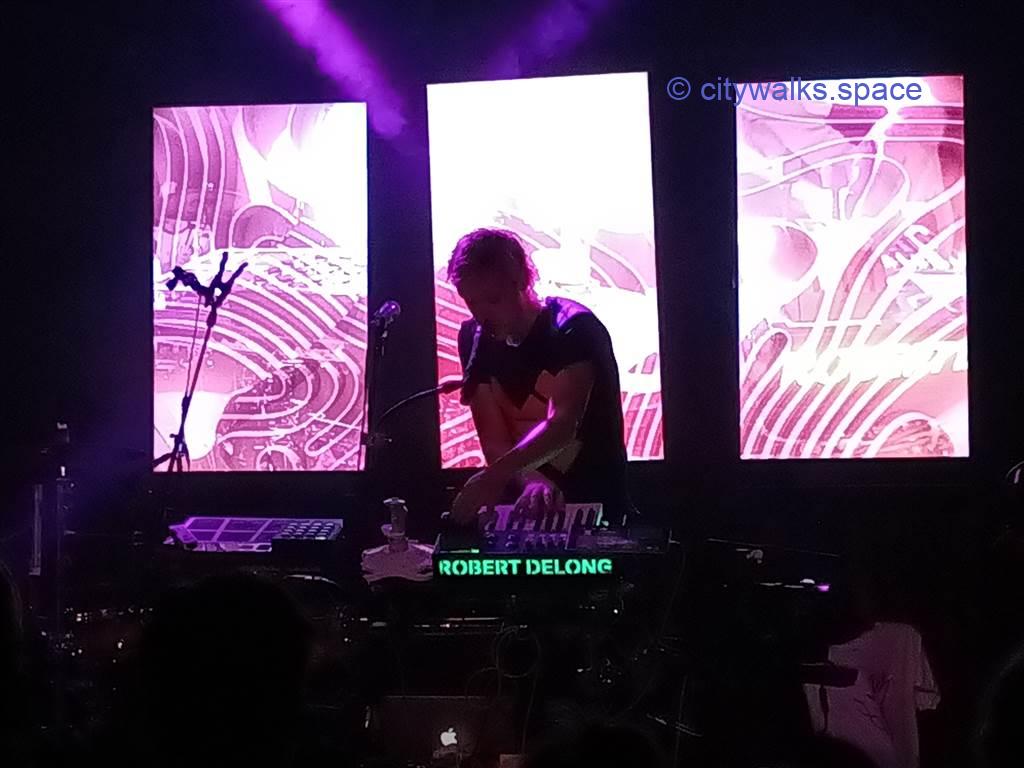 Robert DeLong en concert, c'est une boule d'énergie qui passe de sa batterie à ses claviers, chante d'un micro à un autre, interagit avec le public, modifie le son avec des manettes et semble ne jamais s'arrêter tout en délivrant des morceaux dansants mélangeant électro, house et pop.
Il est passé à Boston un mercredi soir pluvieux et ce n'était sans doute pas la meilleure date de la semaine car le public était réduit mais c'était un public de fans enthousiastes et c'est ce qui fait le charme de l'endroit, en plus d'une programmation souvent intéressante.
C'est donc dommage que la sono n'ait pas été à la hauteur, le son brouillé et les paroles souvent inaudibles à cause d'un volume trop élevé ou mal réglé.
La salle reste pourtant une de mes préférées car les concerts sont à des heures décentes, les prix encore raisonnables et l'ambiance toujours assurée.
Pour en revenir à Robert DeLong, si vous avez l'occasion de le voir et aimez sa musique (en voici un exemple, justement nommé "Ne m'attends pas (j'ai un esprit agité"), n'hésitez pas, il est unique en son genre.
Sinon, pour trouver d'autres endroits où écouter de la musique ou visiter à ou autour de Boston,allez à la page Autres sorties du site Boston.citywalks.space/fr.