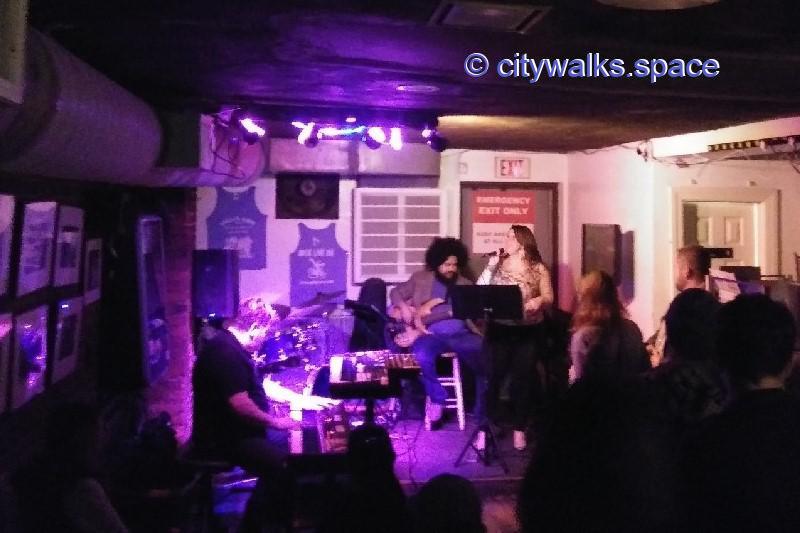 (texte en français ci-dessous)
A jazz club that has been around for more than 70 years, that means something. Wally's Cafe Jazz Club is an institution of Fenway-Kenmore; the student training ground of Berklee School of Music and the New England Conservatory.
It welcomes them from 6 to 9pm for high quality jam sessions. Then, from 9.30 pm to 2 am, more confirmed local groups take over.
Open every day of the week, it offers a mix of jazz, blues and funk in a very intimate setting. You will be tight like sardines but the entrance is free, the consumptions at reasonable prices, the decor typical of a speak-easy of past times.
In short, a unique place not to be missed.
To discover other clubs in or around Boston, go to Other outings on the Boston Walks site.
---
Un club de jazz qui existe depuis plus de 70 ans, ça veut tout dire. Wally's Cafe Jazz Club est une institution de Fenway-Kenmore, le terrain d'entrainement des étudiants de Berklee School of Music et du New England Conservatory.
Il les accueille de 18h à 21h pour des sessions jam de haute qualité. Ensuite, de 21h30 à 2h, des groupes locaux plus confirmés prennent le relais.
Ouvert tous les jours de la semaine, il offre un mélange de jazz, blues and funk dans un décor très intimiste. Vous serrez serrés comme des sardines mais l'entrée est gratuite, les consommations à des prix raisonnables, le décor typique d'un speak-easy d'antan.
En bref, un endroit unique à ne pas manquer.
Pour découvrir d'autres clubs à ou autour de Boston, allez à la page Autres sorties sur le site Promenades à Boston.