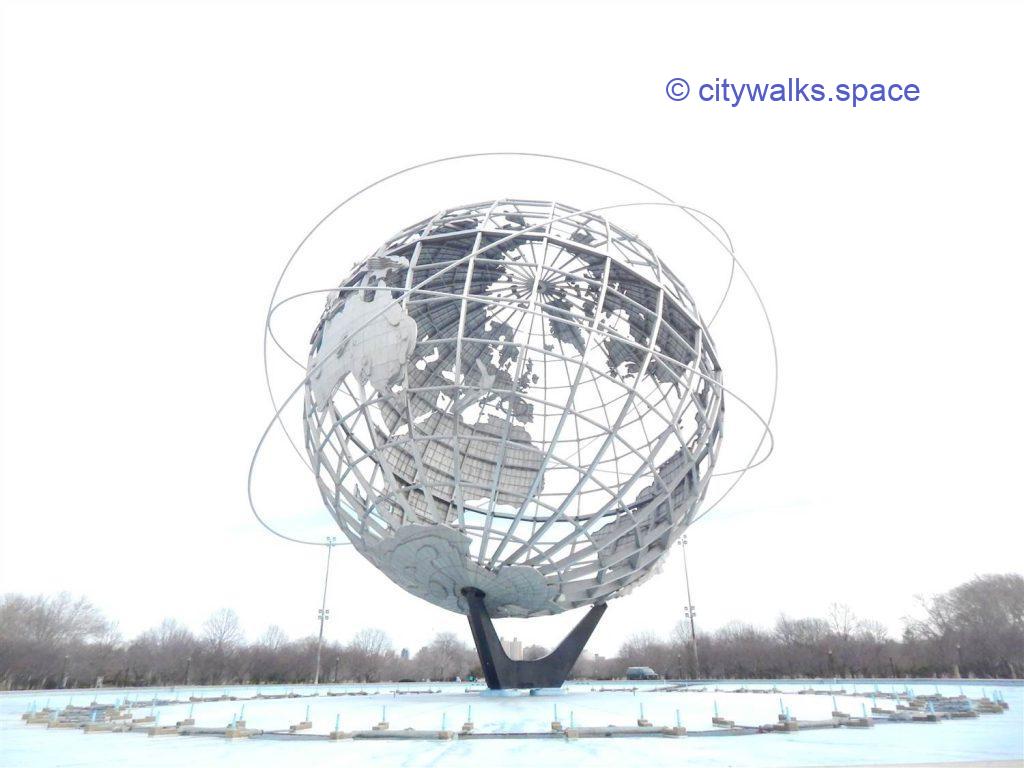 (texte en français ci-dessous)
The Unisphere is in the Flushing Meadows Corona Park in Queens; if you follow the Walk in NYC # 18: the best of Flushing and Corona, you will pass by it.
Built during the 1964-65 Worl Fairs, it is one of the few things that has survived the passage of time. In the movie "Men in Black", its rolls under the influence of an extra-terrestrial who wants to annihilate the heroes trying to stop him.
In reality, it is rather stable and imposing!
---
L'Unisphere est dans le parc de Flushing Meadows & Corona; si vous suivez la Promenade à NYC numéro 18: le meilleur de Flushing et Corona, vous passerez devant.
Construite lors de l'exposition mondiale de 1964-65, elle est une des rares choses ayant survécu au passage du temps.
Dans le film "Men in Black", elle roule sous l'influence néfaste d'un extra-terrestre qui veut ainsi anéantir les héros qui essaient de l'arrêter.
En réalité, elle est plutôt stable et imposante!