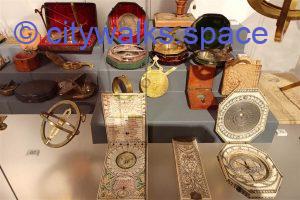 (texte en français ci-dessous)
The Collection of Historical Scientific Instruments at Harvard occupies just one room on the ground floor of One Oxford Street and it's not necessarily very visible if you don't know what you're looking for.
You will also have to dare to enter a building which seems reserved for students to find its entrance on the left. You will then be very well received by those who undoubtedly take it in turns and perhaps on a voluntary basis to welcome the rare visitors who venture there.
It's an Ali-Baba's cave of superb instruments which in the past measured time, electric currents, atomic radiation, the course of the stars and everything you can imagine that a university like Harvard could have studied in its scientific sections since the 17th century.
They are beautiful objects, well-polished, often mysterious and you would no doubt like to touch some of them, operate them, caress them with your finger, but you will have to content yourself with reading the notices which explain what they were used for. You might as well avoid causing unwanted reactions and these are not necessarily those of the museum guardians!
In any case, allow about an hour of visit to be amazed at the inventiveness and human ingenuity when it comes to unlocking the secrets of nature and don't wonder how much the entrance costs, it's free.
Then, you can continue your visit to the campus and its other treasures by following the Walk in Boston #18 which is in fact this time in Cambridge and takes you on a tour of Harvard, the neighborhood and Harvard, the campus.
External links:
---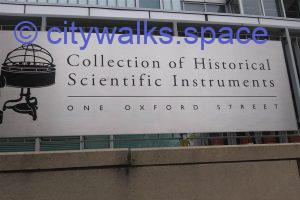 La collection des instruments scientifiques historiques de l'université d'Havard occupe juste une salle au rez-de-chaussée de One Oxford Street et elle n'est pas forcément très visible si vous ne savez pas ce que vous cherchez.
Il vous faudra d'ailleurs oser entrer dans un bâtiment qui semble réservé aux étudiants pour trouver son entrée sur la gauche. Vous serez alors très bien reçu.e.s par ceux ou celles qui s'occupent sans doute à tour de rôle et peut-être bénévolement d'accueillir les rares visiteurs qui s'aventurent jusque là.
C'est une caverne d'Ali-Baba de superbes instruments qui à leur époque ont mesuré le temps, les courants électriques, les radiations atomiques, la course des étoiles et tout ce que vous pouvez imaginer qu'une université comme Harvard a pu étudier dans sa section scientifique depuis le 17ième siècle.
Ce sont de beaux objets, bien polis, souvent mystérieux et vous aimeriez sans doute les toucher, les faire fonctionner, les caresser du doigt mais il vous faudra vous contenter de lire les notices qui vous expliquent à quoi ils servaient. Autant éviter de provoquer des réactions indésirables et il ne s'agit pas nécessairement de celles des gardien.ne.s!
Dans tous les cas, comptez une petite heure de visite pour vous étonnner de l'inventivité et de l'ingéniosité humaine quand il s'agit de percer les secrets de la nature et ne vous demandez pas combien coûte l'entrée, elle est gratuite.
Ensuite, vous pourrez continuer votre visite du campus et de ses autres trésors en suivant la Promenade à Boston numéro 18 qui est en fait cette fois-ci à Cambridge et vous fait visiter Harvard, le quartier et Harvard, le campus.
Lien externes: