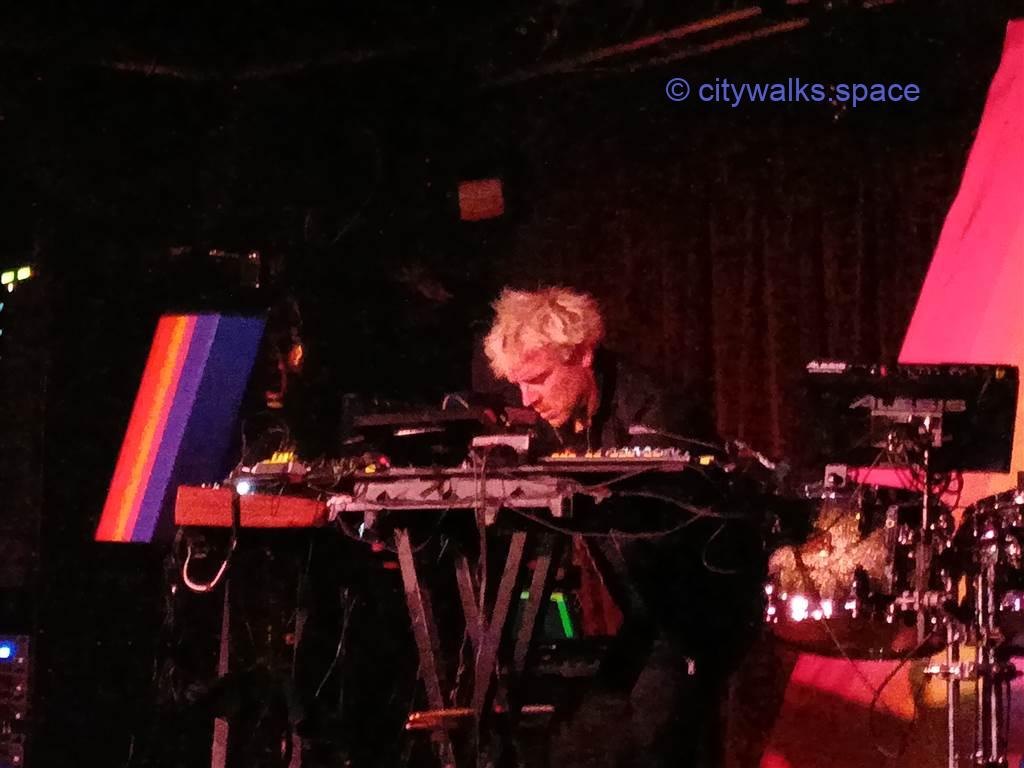 (texte en français ci-dessous)
French 79 masters everything, is exciting to watch and passionate about what it does. His stage presence is simple and friendly. He plays long enough not to disappoint his public and he doesn't hesitate to come back 10 more minutes for an encore.
In short and unlike some concerts at Brighton Music Hall where you feel that the quality is there but something is still missing to make it perfect, there is nothing to complain about his show and if he plays there rather than in the biggest venue that he deserves, it is undoubtedly because he is not still very well known in the USA where this was his first tour after a false start due to the Covid 19 bans.
So much the better for the 300 people who came and were able to see him up close because fans, it turns out he has some fervent and vocal ones in Boston and they weren't all from France and/or Marseille, his hometown.
Don't miss him the next time he plays next to your place, in addition to his original electro pop compositions, he sings, plays the drums, alternates moments of calm and moments of energy and it will still make your head dance well after he left.
External links:
Hometown: one of French 79 title to give you an idea of his style.
Other outings: to find other places to go out in and around Boston.
---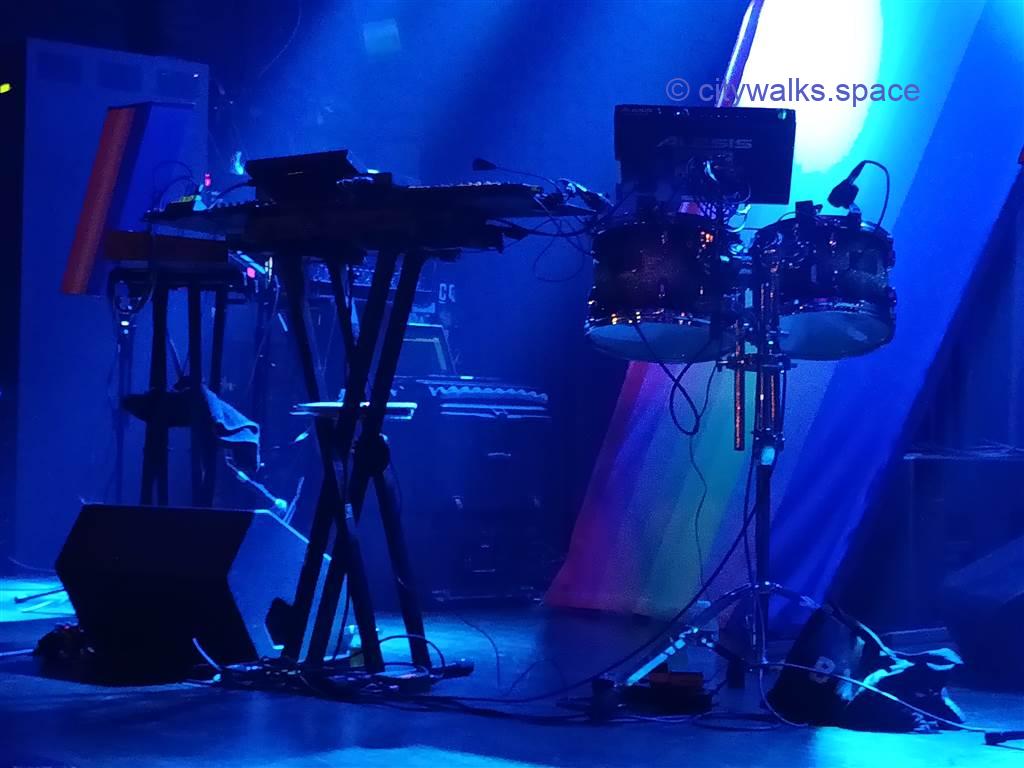 French 79 maîtrise tout, est passionnant à voir et passionné par ce qu'il fait. Sa présence sur scène est simple et amicale. Il joue assez longtemps pour ne pas décevoir son public et il n'hésite pas à revenir 10 minutes de plus pour un rappel.
En bref et contrairement à certains concerts de Brighton Music Hall où l'on sent que la qualité est là mais qu'il manque encore quelque chose pour que ce soit parfait, il n'y a rien à redire à ce qu'il fait sur scène et s'il passe là plutôt que dans la plus grande salle qu'il mérite, c'est sans doute parce qu'il n'est pas encore très connu aux USA où c'était sa première tournée après un faux départ du aux interditions du Covid 19.
C'est donc tant mieux pour les 300 personnes qui étaient présentes ce soir là et qui ont pu le voir de près car des fans, il s'avère qu'il en a des fervents et des vocaux à Boston et ils ne venaient pas tous de France et/ou de Marseille, sa ville natale.
Ne le manquez pas la prochaine fois qu'il passe près de chez vous, en plus de ses compositions originales electro pop, il chante, joue de la batterie, alterne les moments de calme et les moments d'énergie et cela vous fera encore danser dans votre tête bien après qu'il soit parti.
Liens externes:
Hometown: un des titres de French 79 pour vous donner une idée de son style.
Autres sorties: pour trouver d'autres endroits où sortir à ou autour de Boston.