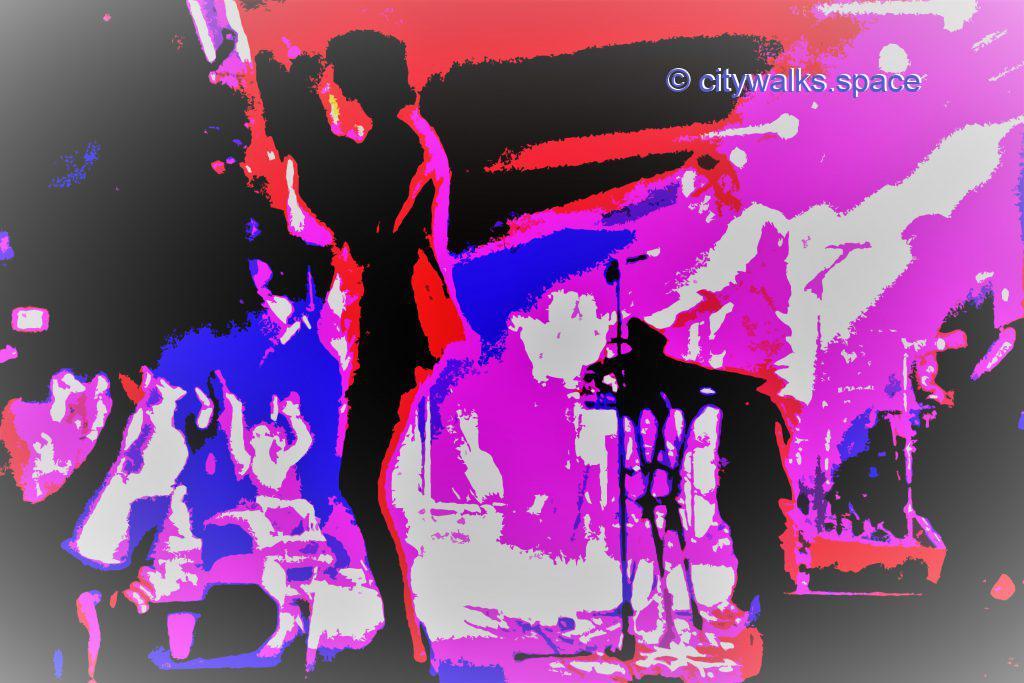 (texte en français ci-dessous)
For !!! (chk chk chk) unpronounceable name, the key is to energize the public. Nic Offer does not spare his time, jumping from one side of the stage to the other and joining the audience, looking like a Mick Jagger in short pants. It works. It works very well and nobody stays still for a long time.
If you missed the show, if indietronica or punk dance or funk rock are your cup of tea, go and listen to them next time. Since 1996, the group now based in New York knows what it's doing and it shows.
Last night, they were at Brighton Music Hall, another name to remember for concerts where musicians are never far from you.
To find other venues to listen to music, go to the page Beyond Boston.
---
Pour !!! (chk chk chk) au nom imprononçable, l'essentiel est d'énergiser le public. Nic Offer ne ménage donc pas sa peine, bondissant d'un bord à l'autre de la scène et se joignant au public avec ses airs de Mick Jagger en culottes courtes. Ça marche. Ça marche très bien et personne ne reste immobile longtemps.
Si vous avez manqué le show, si indietronica ou dance punk ou funk rock sont votre tasse de thé, ne manquez pas d'aller les écouter la prochaine fois. Depuis 1996, le groupe maintenant basé à New York sait ce qu'il fait et ça se voit.
Hier soir, ils étaient à Brighton Music hall, un autre nom à retenir pour des concerts où les musiciens ne sont jamais loin de vous.
Pour trouver d'autres endroits où écouter de la musique, allez à la page Au-delà de Boston.